How To Create Paycheck Stubs
     The way you're able to create your own pay stubs legally is if you have your own business and you sign up with a payroll provider.
So what is a payroll provider?
A payroll provider as I am sure you know:
let's say you work a job and you get your paycheck stubs and a payroll provider pretty much runs payroll so they're going to be withholding federal state taxes and then they're going to be issuing your paycheck stubs usually via direct deposit ACH or even a check, now one of the biggest payroll providers in the space is ADP.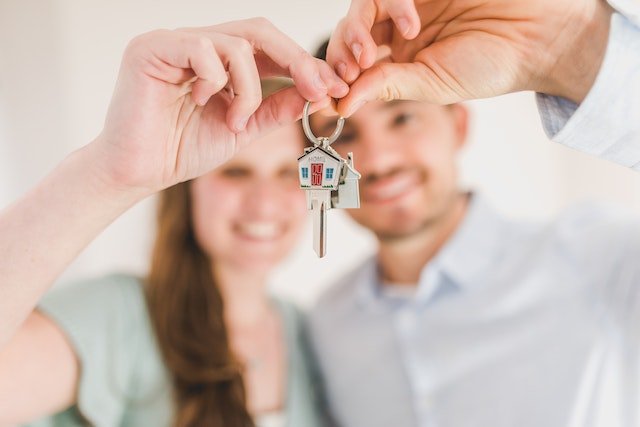 Once you have these paycheck stubs you can actually take these paychecks stubs and then let's say if you need to go rent an apartment you need to show that you have proof of income or a lot of times if you're applying for a loan they might want to see your two most recent paycheck stubs and you can provide these paycheck stubs.
Now the thing about payroll providers is not only do they give you the printed paycheck stubs document but there's also electronic verification. Electronic paycheck stubs in today's Information Age a lot of lenders have access to your payroll information electronically.
So let's say you put that you make a certain amount on an application even though it might be stated lenders have access to the information that they can verify it, but what you can do if you have a business an LLC S Corp C Corp you can run payroll.
Build your business here:
https://legalnewcreditfile.com/build-business-credit-fast/
We pay all your startup costs!
So when you're running payroll you're going to have these paycheck stubs and you can decide how much you want to pay yourself through your business. Another benefit is that you're actually becoming compliant with a lot of the federal and state tax withholding so a lot of the payroll providers will actually do a lot of the tax compliance for you so that federal tax state tax withholdings filing your 941 forms.
Now whats an even bigger Game Changer is that https://www.adp.com/ has partnered with https://www.plastiq.com/ where they will actually enable you to use a credit card to run payroll so either a personal credit card or a business credit card.
So let's say for example you know you start a business you don't have any revenue flowing in yet but you're able to get access to let's say a business credit card or even a business charge card. You can use that credit card or charge card and use that to run payroll through ADP and ADP has an integration with Plastiq.
So if you don't know Plastiq is a service where basically you can use your credit card to pay anyone. What happens is Plastiq Will Bill your credit cards and then Plastiq will send an ACH deposit or they'll send a check to whoever you want to pay.
Plastiq has integrated this technology with ADP so you could actually run your payroll through a credit card. Once you get set up with an ADP payroll account you can legally create your own paycheck stubs.
ADP is the biggest payroll provider in the United States. You may have already worked a job where they were using ADP.
All you need to do is fill out there quick form with your first name, last name, business phone number, email, company, number of employees and then a representative at ADP is going to reach out to you and get you set up with your own ADP payroll account.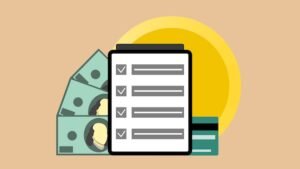 The ADP / Plastiq integration with Plastiq you can earn rewards when you fund payroll by credit card. Simply add the credit card you want to use for future payroll and run ADP quickly.
Enable the integration to automatically fund future payroll every time you run payroll through Plastiq and they will charge your credit card, deposit funds into your ADP Associated Bank account and ADP will issue payment to your employees.
Plastiq securely sends funds from your MasterCard or VISA business credit card to your ADP Associated bank account by wire transfer within one business day.
Plastiq is the first credit card solution for payroll on ADP Marketplace.
The main take away from all of this is that going forward you're going to want to have legitimate paperwork. When it comes to having proof of income, POI, you're going to need paycheck stubs, you're also going to need sometimes bank statements.
ADP provides a solution to both of these issues when it comes to providing proof of income. So you're going to get the direct deposit. The money is going to go into your bank account and then as a result of that you're also going to have paycheck stubs.
Both electronic and paper paycheck stubs that you can print out and go show if you're looking to apply for a loan or you need income verification to go buy a car, get a house or even rent an apartment.
You're going to have the legitimate paperwork not only that you're going to have those direct deposits showing up on your bank statements but also by running payroll you're actually going to have two data points that are needed when it comes to showing proof of income.
Anyway you get the picture.
Now lets say you want YOUR BUSINESS to have POI or bank statements for NAV integration for credit offers.
In the https://www.nav.com/ account it has an option to connect your bank account so they can see your POI and Deposits etc..
So lets say you take $2k for example and split the $2K into 3 separate constant payments that YOUR BUSINESS gets every week/biweekly/monthly depending on your bank rating you are going for/value attribution needing to be set.
1st payment YOUR BUSINESS gets from a contract you have with "the other company/or person" that pays you $1,200 a month for consulting

2nd payment can be from $300 deposits that come in from you https://cash.app/ sales or whatever

The 3rd payment can be of any other business nature be creative
So every week/biweekly/monthly you can do a withdraw of the funds you deposited or made payments with and do the cycle over again creating the values you want issuers to see in your business account.
Obviously it is better to have a running reserve in your bank account aside from the money you are using to do this so it does not look so, on the nose, that you are potentially "padding the books", but you get the general idea expressed here.
Yes, this is a bit more involved, but when you want to connect your bank account to an issuer or a go between like NAV.com then you are just talking to a computer and not a human auditor, so the relationship really is with valid computations and not a human chair sitter.
Once you start getting sales from products and services obviously the manual nature of your involvement with sending payments to YOUR BUSINESS from another company OR ENTITY you control through the company you need statements for will go away, this is just a good way to jump start the process and get you funding in the short term.
We hope this helps you in navigating additional ways to get funding in your businesses aside from the work we can do for you.
When we get you set for credit and funding you can take the credit and funding you have access to as also the seed money to do the process mentioned above as well.
Food for thought…
Build your business here:
https://legalnewcreditfile.com/build-business-credit-fast/
We pay all your startup costs!